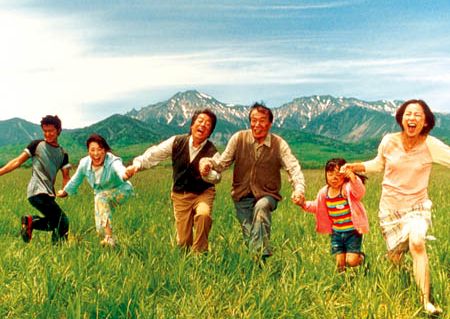 sochein nahin jab hum apnon ke saath the
par woh sochta raha har pal, hamare liye
aaj jab poori duniya humein chod gaye
ab bhi woh hamare saath hain
unke har kwahish main hum hote hain
unke har soch main hum hote hain
par aaj tak hum samaj nahin paye
ki woh hi hamarein sache dost hain
jab hum samajgaye, jo saath hain
sirf khusi nahin, aasoon bhi
shayad ise hi kehte hain
khusi ki meete pal, asoon bhara dil...!!!
Translated in English:
Never thought when i was with my dear ones
but they thought about me, every minute
today the rest of the world left me alone
but then, they is still there with me
i was there in their every wish
i was there in their every thought
never i knew, till date
that they are my real frinends
when i realized, what were there with me were
not just the happiness, but the tears too
think people call them
THE TEARS OF HAPPINESS...!!!!