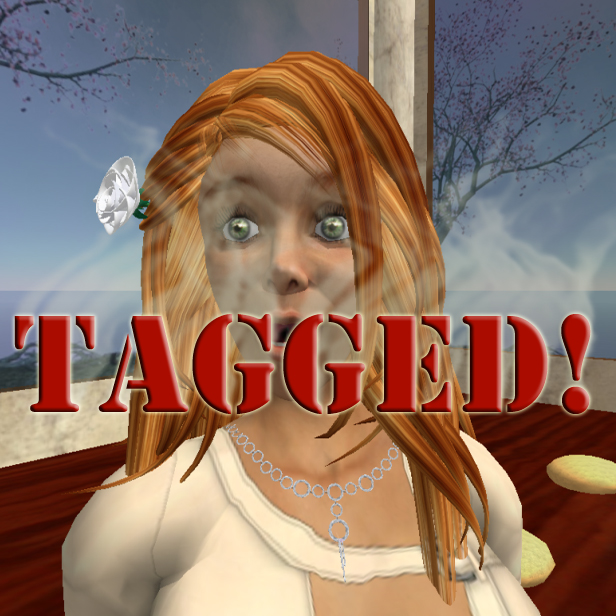 Hurray...i am tagged again...by Phoenix...
Thank you dear...!!!
here are my answers..!!!

1)What is your occupation?
A student and will be one always….!!!
2)What colour are your socks now?
I don't wear socks my dear….but when I it is blue pair…!!!
3)What are you listening to now?
Song from a Telugu movie…..nice Song Rehman Composition…!!!
4)What was the last thing you ate?
An Orange….i eat one everyday..!!!
5)Can you drive a stick shift?
Whats that????
6)Last person you spoke to on phone?
My Dad….!!!
7)Do you like the person who sent you this?
Yeah….I Love Her….!!!
8)How old are you today?
20 yrs, 10 months, 26days…!!!
9)What is your favourite sport to watch on TV?
Hockey and Tennis..!!!
10)What are your favourite drinks?
Coffee…I love it….but I cant enjoy it these days frnds….some health problem…..!!!
11)Have you ever dyed your hair ?
Nope never……I am feared that it may get spoiled…..i have a very long hair and I love it…!!!
12)Favourite food?
Mamma's Kitchen has everything that I love…..so anything from her is perfect one to me…!!!
13)Last movie watched?
Gajini……it was a boring one….i watched the Telugu and Tamil version so not found the Hindi one so interesting….!!!
14)Favourite day of the year?
the day when I call it "TODAY"…..;)….!!!
15)How do you vent out your anger?
I shout and after I come down…I start crying for having shouted at my dear ones…..!!!(coz, I will not be angry with someone I don't care about…!!!)
16)Favourite toy as a child?
Teddy…I love it now too…..!!!


17)Favourite season?
Winter…I love winters but it doesn't love me…!!! But this is what is called love where you don't expect the other to return it to u in the same way..!!!
18)Do you want your friends to email you?
Yes,of course. And can you please show me someone who don't like it???? Every one wants to read those nice words written by their friends…!!!
19)When was the last time you cried?
When I got my result…..it was a bad one…I cried not because the result was bad….but for those words that I had to hear form my parents…..in fact I was happy coz I know the reason for having not studied and for not writing the xams well....anyways lets not think about….!!!
20)What is on the floor of your closet?
Some dusted papers that my sister left out…..she never puts the books and papers in place….!!!
21)Who is the friend you have had the longest?
I have lot many….Ravi, Preeti, Vivek, Swetha, Shanu, Raghavan…all are my childhood friends….we were together since I was five…..!!!
22)What did you do last night?
Checked out some colleges where I can apply for my MBA…I am confused friends…I hope I can get into some good institute….!!!
23)What are you most afraid of?
Silence and sorrow…I hate them and I cant think about the situation when they come together….!!!
24) Plain, cheese or spicy hamburger?
Not any one…I am not with this food…I love spicy Indian food…!!!
25) Favorite dog breed?
Pomeranian
26) Favorite day of the week?
Thursday
27) how many states have you lived in?
One ….!!!
28)Diamond or pearl?
Pearl…it is pure and natural…..i have written few lines about its creation too...!!!
29)What is your wish for this new year?
May all my angels blush for me and gift me all the happiness and guide me to the right road…!!!

30)New year resolutions?

YEA of course….No chocolates, No ice creams, No sweets…have to out down weight….!!!
Now I tag

,
Hemanth,
AparnaRaviKumar,
Mayank,
Vinay,
Amit, Mod Girl,
Archana
Hope all you enjoyed my answers....!!!