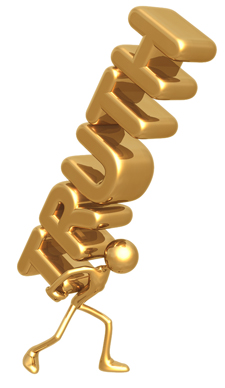 LAST TIMES…
1.last drink: coffee
..!!
2.Last phone call: Chandu..!!

3.Last text message: Sukku..!!
4. Last song you listened to: Yeh Haseen Vadiyan, Roja..!!

5. Last time you cried: on Mar18…..par woh khushi ke aasun the..when I got admission into MBA
..!!
HAVE YOU EVER...

6. Dated someone twice: No.
7.Been cheated on? No
8. Kissed someone & regretted it? NO!!
9.Lost someone special? No
10. Been depressed? O Yeah!only once….it taught me life's greatest lessons
11. Been drunk and threw up? Never
LIST FOUR FAVORITE COLORS:
12.White

13.Pink

14. Black
15.Blue




FIRSTS

:
15. Made new friends: Yes

16. Fallen out of love: nope
17. Laughed until you cried: everyday I do….when with octaves…gonna miss them soon :(
18. Met someone who changed you: Yeah, Octaves

19. Found out who your true friends were: yup…no doubt about it..!!!

20. Found out someone was talking about you: every one talks about me..i am pretty famous..but they talk about the good…so no worries..!!
HAVE YOU:

21. Kissed anyone on your friend's list:nope
22. How many people on your friends list do you know in real life: Most of them, and the rest know me from their heart….do u agree??
23. How many kids do you want to have: two…a boy n a gal…!!!

24. Do you have any pets: nope…!!!
25. Do you want to change your name: never..i love my name..Yamini..nice name na…why do I change it??

26. What did you do for your last birthday: it was a nice and happiest birthday till date..had a great time with octaves and it was the day when Happy came to my life…by the way happy is ma Teddy…!

27.What time did you wake up today: 8.00 a.m..!!!
28. What were you doing at midnight last night: With octaves in our college….celebrating our College day…the last college day…It was special because we won the champions trophy…so it's the best time..!!!
29. Name something you CANNOT wait for: to reach my goal...but I know it takes 10 yrs from now..!!!

30. Last time you saw your father:just some 20 mins back…while he is leaving to work..!!

31. What is one thing you wish you could change about your life:I wish I was not over weighed…but still I am happy coz, there are people who love me to be like this..!!!
32. Most visited web page: google...my fav webpage…!!!


Whats your:

33. Name: Yamini Meduri
34. Nicknames: Yamz, Yammy, Mottu, Genious,…!!!

35. Zodiac sign: Aquarius

36. Male or female or transgender: Female….!!!
37. Elementary: Siddhartha
38. School: Siddhartha
39. Colleges: Narayana, CM Engineering College
40.Hair color: Black
41. Long or short: Long…infact very long..!!!
42. Height: mamma says I am tall….but wish I was 2 more inches taller..!!
43. Do you have a crush on someone? I was…but now…no..!!
44. Ever been in love? Yeah…with ma dream boy…whom I never saw till date…!!!
45. Piercings? Ears…!!
46. Tattoos? Nope…!!

47. Righty or lefty: Righty..!!!
48. First surgery: on 14,Nov,2006…it was a do or die situation for me..!!

49. First piercing: its painfull…!!!
50. First best friend: Swetha…we shared the same bench for 12 years..!!

51. First sport you loved: Badminton…I was a statelevel champion….!!!
52. First pet : None..!!!
53. First vacation: Manali…its beautiful…!!

54. First concert: Alapana…a concert by the visually challenged,…!!!

55. First crush: my maths teacher….hahaha..!!!




RIGHT NOW

:
56. Eating: nothing…!!!
57. Drinking: coffee

58. I'm about to: Sleep…!!
59. Listening to: Maa Tujhe Salaam…A.R.Rehman..!!
60. Waiting for: this tag to complee…!!!
YOUR FUTURE

61. Want kids? Definitely yaar…!!!
62. Want to get married? Yup…any doubt???
63. Careers in mind? A manager….Business…!!!
WHICH IS BETTER WITH THE OPPOSITE SEX?
64. Lips or eyes: Eyes

65. Hugs or kisses: Hugs
66. Shorter or taller: Taller

67. Older or Younger: Older

68. Romantic or spontaneous: do u mind if I say both???
69. Nice stomach or nice arms: Nice arms…for my perfect hug..!!!
70. Sensitive or loud: Sensitive
71. Hook-up or relationship: Relationship

72. Trouble maker or hesitant: Hesitant
HAVE YOU EVER :
73. Kissed a stranger: Never…!!

74. Lost glasses/contacts: nope
76. Broken someone's heart: Nope…will never do I hope..!!!

77. Had your own heart broken: Nope..!!!

78. Been arrested: Naah.. never!

79. Turned someone down: I don't know..!!
80. Cried when someone died: Yeah…I still do when I remember the time I spend with them..!!!
81. Liked a friend that is a girl? Yeah….i did…am in love with ma Gal frnds…!!!
DO YOU BELIEVE IN:
81. Yourself: Yeah…its my strength…!!

82. Miracles: Nope…but I dream of them….so I believe ma dreams…!!!
83. God: yeah…more than belief I respect him..!!!
84. Love at first sight: Nope..!!!
85. Heaven: Yeah….it is which I am in…this wonderful place…but literally..no I don't..!!!
86. Santa Claus: yeah….nothing wrong in believing something that can being you smiles..!!!

87. Kiss on the first date? Nope..!!!
88. Angels: Yes..i do….!!!

89. Devils: yup….the most dangerous people around..!!!
ANSWER TRUTHFULLY:

90. Is there one person you want to be with right now? hmm yes...but not one….there are eight of them….my octaves…missin them a lot today..!!!
91. Had more than one boyfriend/girlfriend at one time? Nope…!!!

92. Wanted to kill someone ever? Yeah….these politicians of our country..!!!
93. Among you blog mates, whom would you like to kiss? Do u mind if I say every one??? Every one here is special….!!!

94. Committed a blunder and regretted later? Nope…not yet…hope not in future too..!!!
95. Wanted to steal you friend's boyfriend / girlfriend? Nope…Never…I know I have my man somewhere in this world…so why think someone else's mate??
Associate with something you wear:
96. White: My white salwar with red badhini dupatta
97. Black: the holy thread that I wear to my right Wrist…!!
98. Red: the dress in the profile pic in the blogger…the only red I own..!!

99. Pink: my birthday dress…beautiful pink…!!!!
100. Posting this as 100 Truths? Don't doubt..!!!
Thanks for the tag Phoenix....i enjoyed doin it...no wi tag, Hemanth, vinay, Mayank, Prams, PreetiLata..!!!
have a great time...!!!!